Our Office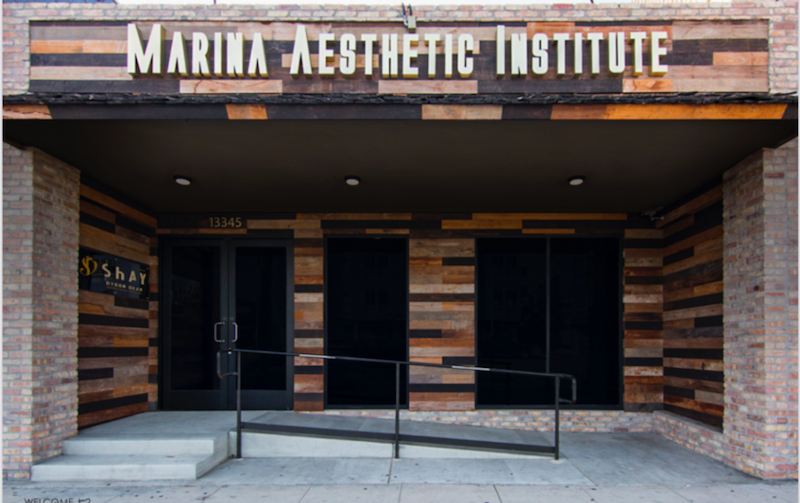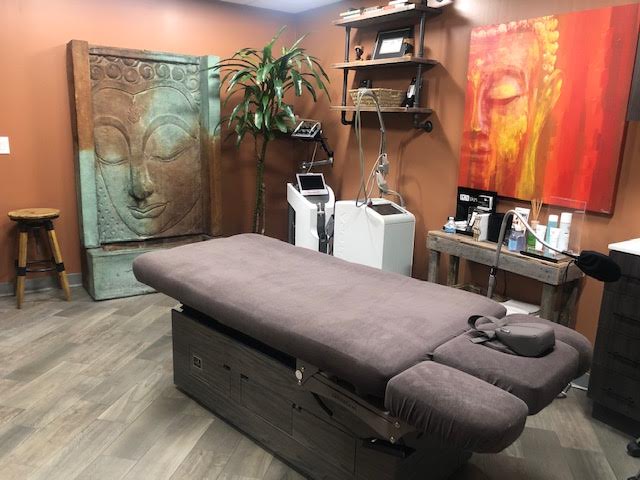 ---

Dr. Shay Dean, Medical Director, Plastic and Reconstructive Surgeon
Dr. Shay Byron Dean was born in New York and raised in the Chicago area in a modest environment. Shay attended the University of Michigan on a full scholarship to study pre-med. Majoring in biological anthropology, he also took art courses.  His 4.0 GPA in his senior year of college merited him a full scholarship for medical school at the University of Michigan . There he identified his career goal: plastic and reconstructive surgery.  This specialty would allow him to combine his artistic talent, love of science, and compassion for others. Shay continued his medical education as a general surgery resident at the University of Florida.  As a chief resident, he was an example for others and served as a mentor for high school and undergraduate students. In 2005, he became a board certified general surgeon.
The final step to attaining his dream of becoming a plastic surgeon began at the University of North Carolina.  His training as a specialist in plastic and reconstructive surgery was comprehensive and of the highest quality. He also volunteered his time on a medical mission in Moyabamba, Peru before graduating in 2006.  Dr. Dean earned the distinction of board certified plastic surgeon in 2007.
---
Prusha Connors, Master of Physician Assistant Practice
Prusha P. Connors, PA-C, is a board certified Physician Assistant. She received her undergraduate degree in Biology at the University of South Carolina before attending PA school at the Keck School of Medicine of the University of Southern California. Upon graduation, she worked in Emergency Medicine, developing a diverse clinical background.
She loves all aspects of plastic surgery, especially witnessing the transformative and life-changing journey that comes with reconstructive plastic surgery. In addition to assisting Dr. Dean with surgical procedures, Prusha performs laser treatments and injectable procedures, and is passionate about skin care and treating acne.
Her aesthetic practice is based around an individualized approach to helping patients embrace and enhance their own unique beauty, while facilitating safe, healthy, and graceful aging.
When she's not at Dean Plastic Surgery, Prusha enjoys hiking, concerts, cooking, and traveling the world. She looks forward to meeting you!
---
Shelley Miller, Registered Nurse
Shelley Horsley Miller, RN founded the Healing Arts Institute in Boise, Idaho in 1992, the first wholistic therapy center in Boise to include massage, acupuncture, nutrition and aesthetics as well as a 500 hour massage certification program. She has been devoted to blending the benefits of Eastern and Western medicine philosophies. She has been a certified neuromuscular therapist with the Paul St. John Institute and has studied with some of the best instructors in the nation.
Since moving to California 3 years ago, Ms. Miller has worked as an aesthetic RN offering Botox, laser rejuvenation, and dermal fillers. Ms. Miller is honored to work with Dr. Dean and the SHAY foundation and  is working to make Reiki and Tai Chi available to our breast cancer patients.
---

Michelle Cruz, Medical Assistant
Michelle Cruz has been in medical field for six years. She is very passionate about helping others in need and making their experience enjoyable. Michelle is a medical assistant, certified microblading artist, and a professional makeup artist . She is also studying to become a medical aesthetician.
In Michelle's spare time, you can find her doing beauty tutorials or taking in a Dodgers game. She enjoys discovering new places and restaurants and spending quality time with her friends and family.
---
Andreina Galdamez, Medical Assistant
Andreina Galdamez interest have always been Medicine and the human anatomy. She finds it fascinating working for a plastic and reconstructive surgeon. It is satisfying for her to be able to learn, bond with patients and earning their trust to provide best quality of care.
Andreina is passionate about music, dancing, fitness, but especially about creating memorable memories with her amazing son and beautiful family.
---
Paulette McNeely-Halthon, Master Medical Aesthetician
Beauty Expert Paulette McNeely-Halthon Is a licensed and certified Master Medical Aesthetician. Paulette will work closely with you to obtain your skin care goals. Our Medi-Spa allows Paulette to thrive in the area of expertise. Paulette's vast knowledge of cosmeceuticals ensures that you'll get the best treatment available, enabling her to create the most efficient customized plan for any individual. She treats all skin types in the most effective and safe manner. Her sweet and sincere deposition, coupled with serious results and compassion, are a winning combination! both male and female clients leave satisfied, nurtured and with a renewed sense of confidence.
---
Brenda Estrada, Office and Spa Manager
Brenda Estrada, born and raised in Los Angeles area, has been in the medical field for over 18 years and working side by side with Dr. Dean for over 10 years.  Brenda went to CSUN and majored in Biology. She carries over that knowledge to each patient with compassion.  She prides herself in giving every patient exceptional service, with a high level of professionalism, compassion, and always doing it with a smile.
You can find Brenda on her days off spending time with her 3 beautiful children and husband.  Whether they are out in the desert riding the dunes or hanging out at home as a family, there are always a lot of laughs!